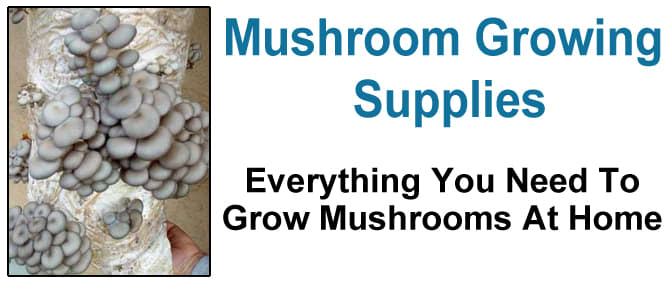 Mycosac

Grow Bag
---
Isn't it time to move into the 21st century and dump your old single patch bags? These Mycosac bags typically double yield on most farms, because NO CONTAMINATION can get through the filters. We are so happy with these bags, we offer a money back guarantee if they are not the best bags you ever used. Just like buying a new Mercedes Benz, these seem expensive at first, but you will never regret the price once you see how much they increase your yield. These are the best bags available anywhere today.
This is the world's premier growing bag. Since this bag is imported from Belgium, it is more expensive than other grow bags, but the difference in yield and the total absence of contamination make this by far the best investment in bags. This bag features the unique Mycosac microporous filter, made only by Saco2 in Belgium. When Aloha Medicinals switched to this type of bag, our production DOUBLED for the same amount of time and energy! We HIGHLY recommend this bag!
Now Offering Three Sizes of Bags! Here are the Best Spawn and Block Bags in America, Guaranteed!
A NOTE ON THE FILTERS:
Why would you buy these expensive bags??? The usual filter bag available in the USA has a single layer of filter material about 5/1000 of an inch thick (0.005" or 0.12 mm). The air exchange is from outside to inside the bag through this single layer only. The filter layer is not much thicker than the spores and bacteria you are trying to keep out. With daily fluctuations in temperature, the gas is forced back and forth cross this filter layer, carrying bacteria and spores with it. This results in the migration of competitor organisms into the bag IN EVERY CASE. If you can see it growing, that's great because you call it contamination and throw the bag out, but the real problem is the bacteria that gets through the filter that you cannot see, because this always reduce your yield, lowering the biological efficiency. The problems with the single patch filter bags are reduced yield, contamination and drying out of substrate.
These Mycosac bags on the other hand use an entirely different filter design. The filter is shaped like a comb, and the air exchange is lengthwise up the teeth of the comb, and then it enters the bag through the center strip. The entire filter strip is covered on the outside with a layer of plastic, so the gas exchange can only take place along this narrow corridor so there is no drying out or transfer of competitor organisms. The distance the air has to travel to get into or out of the bag is about ½" (.500" or 12 mm). There is no transfer of competitor organisms from the outside, and your yield goes up when compared to the single patch bags. At Aloha Medicinals we inoculate about 800 bags on a typical day and we go throughout the entire year with zero contaminated bags. Also with every species we grow we get a yield of at least 100% Biological Efficiency, some species up to 200%. Due to the higher price on Mycosacs we resisted changing to these bags for a lot of years, but once we did our production DOUBLED! We cannot speak highly enough of these bags, they are the real breakthrough in mushroom cultivation we have all been waiting for. Changing to Mycosac bags was the best investment we ever made!
---
Small:
For 2 – 2 ½ lbs of spawn. 7" wide x 12" high. This is a heavy weight bag with the optimal filter patch for making grain spawn. Can also be used for small sawdust blocks, ideal for those using a pressure cooker to sterilize. $.65 ea.
Price: $38 for 50 bags
Add to cart
Price: $650 for 1000 bags
Add to cart
---
Medium:
For 5-6 lbs sawdust block. 12" wide x 17" high. Ideal width to height ratio and filter strips for maximum yield of all wood decomposing mushrooms like Shiitake, Maitake, etc. $.90 ea.
Price: $45 for 50 bags
Add to cart
Price: $780.00 for 1000 bags
Add to cart
---
Large:
13" wide x 22" high. For serious sized block or spawn production, holds 12 lbs of grain spawn or about 10 lbs sawdust. This is the bag Aloha Medicinals uses, about 700 to 800 bags a day.
Price: $50 for 50 bags
Add to cart
Price: $870.00 for 1000 bags
Add to cart
---
Spawn Jar Filters
These filters are 100% cellulose with a pore size of 0.3 micron. These are 100% reusable and the best filter available for spawn production or canning jar cultivation. The usual jar filters available from other mushroom cultivators are a standard laboratory item, made from a synthetic PTFE material. They are really intended only for a single sterilization cycle. Each time the PTFE filters are autoclaved, the pore size increases, leading to greater and greater contamination over time. These Aloha Medicinals cellulose filters on the other hand are good for hundreds of autoclave cycles – with no change in the pore size or filter efficiency. Aloha Medicinals has these filters specially manufactured to our own specification by one of the leading U.S. filter manufacturers. These filters are the result of years of production experience and are our own proprietary design and proprietary filter material. They are not available anywhere else. The 2 3/4 " diameter filters fit regular mouth canning jars. We also have the large mouth canning jar size as well, which is 3 3/8" diameter. The regular size filter fits all regular mouth canning jars and standard size mayo jars, which is the jar we recommend for spawn production. For fruitbody production, fruiting trials and growing "Special" mushrooms, the wide mouth size is most popular.
We have available two types of filters:
2 3/4" (70 mm) diameter Filters – fits Standard Mouth canning jars
The quantity per pound is approximately 90 filters.
Add to cart
3 3/8" (86 mm) diameter Filters – fits Wide Mouth canning jars
The quantity per pound is approximately 66 filters.
Price: $25.00 per pound.
Add to cart
---
Jar Lids
We have our own special jar lids manufactured for spawn making and jar culture. These are standard mouth size (70 mm) that fit all regular mouth canning jars and standard quart size mayo jars. These are used with the jar filters shown. The gas exchange rate is determined by the central hole size, which comes in two sizes, 5/8" diameter and ¾" diameter. For 99% of spawn making and jar culture, the ¾" size is the best, but for growing in a very low oxygen environment, such as for growing mycorrhizal or Cordyceps fungi, a 5/8" hole lid is available as well. These lids are reusable many times, until eventually they rust to the point they are no longer usable. We generally get about 50 – 70 sterilization cycles from these lids, so the lid price is less than one cent per batch of spawn made. These are far more effective than the two piece canning lids usually used by home cultivators. The plastic one-piece lids do not work too well for cultivation as they distort and change size when autoclaved, although there are some brands of plastic lids available that do work OK, but the quality of the plastic lids seems to change with each lot, so to avoid all the potential problems with loose lids we recommend these metal lids with the central gas exchange hole.
Price: $0.30 per each lid.
---
Certified Organic White Sorghum
Excellent for mushroom spawn production, this type of grain offers the necessary nutrients required for optimal mycelium growth. We have been using white sorghum for many years and we simply consider it to be the best choice for spawn production especially because it is low in bacterial endospores. We see few broken kernels after heat treatment. Our observations and experiments show that using white sorghum increases the BE to a maximum possible in mushroom fruitbody production when compared to other type of grain such as wheat or rye. In addition, it's easy to work with.
Advantages
Free of debris and dirt

Low in bacterial endospores

Few broken kernels after heat treatment

Provides the required nutrients for fruitbody formation

Increases the overall BE
Minimum order: 50 lbs
Quantity: a bag of 50lbs
Price: $58